Mysterious deep blue there is always an infinite yearning magic, cold blue tones with the sky, lakes, oceans unique bright and pure, just as innocence of childhood, looking forward to the future of beauty. In the summer to shine blue single product, will be extended to the autumn and winter seasons, autumn models of the blue dress with it, in order to allow you to have your piece of blue sky?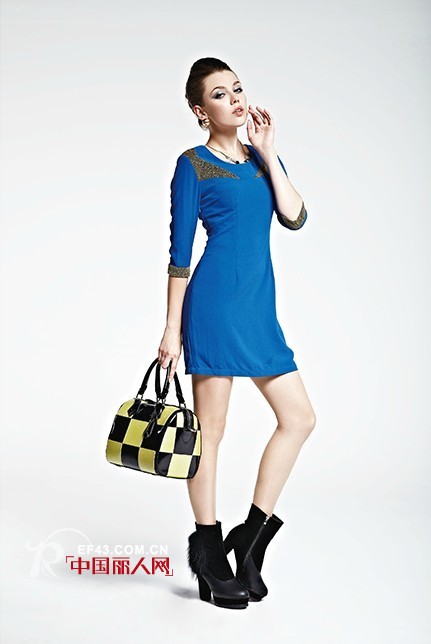 Li Dengyia-LIDENGYA 2013 autumn new

Extremely self-cultivation dress will be convex outline of the most vivid body line, close to the body of the cut way to make every part of the body are exudes charming charm, classical round neck splicing blingbling colors, and the cuff part of each other, mellow Chest cut with the sexy curve of the buttocks, the charm of a woman one by one revealed the elegance of the arc, black boots with a checked bag, elegant attitude envious people envy.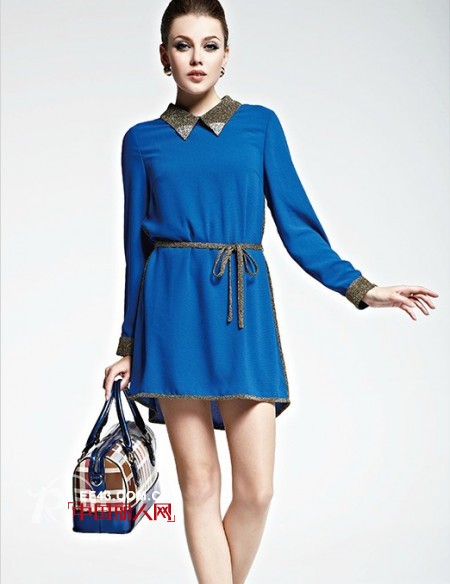 Li Dengyia-LIDENGYA 2013 autumn new

This relatively loose dress, three-dimensional lapel design slightly female professional self-confidence and wisdom, there is no tight cut, more is a free and easy. Along the edge of the color in the cool colors into the warm colors and neutral, the design of the belt will be elegant and restrained oriental culture and simple and generous Western culture through harmony, with their own unique point of view to interpret the meaning of fashion elegance.

Cloth Face Masks with filter pocket


Custom cotton face masks are a way to protect from dust, small particles on air. Our face masks made of 100% cotton with a water-resistance outer layer for better protection. 2 shapes to choose from with 3 sizes.

Material: Made from high quality cotton with water-resistant solvent applied on outside layer.
Customizable on one side with inside pocket layer to hold filter in place. It is recommended to insert some sort of filter for filtration such as kitchen paper towel or other suitable filters.
Suitable for children and adults.
Washable for reuse. It is recommended to re-apply water-resistant solvent on the outer layer after washing 3 times.
PROVIDE PROTECTION TO YOUR NOSE AND MOUTH TO HELP PREVENT INCIDENTAL CONTACT
Provides a soft and comfortable layer of protection for the face
Made of breathable sport polyester mesh on the inside and cotton polyester blend on the outside
Easy to put on, simply stretch straps behind your ear for comfortable coverage of your nose and mouth
Fully washable in warm water and mild detergent. Air dry.
Cloth Masks are NOT surgical or N-95 Respirators
We hope you and your loved ones, friends and colleagues are all in good health and good spirits during these unprecedented times. All of us at here, extend our gratitude to the millions of healthcare workers, first responders and others on the front line.


Cloth Face Masks

Cloth Face Masks,Reusable Face Covers,Cotton Fabric Face Masks,Custom Size Cloth Mask

Suzhou Ruihan Automation Technology Co. LTD , https://www.ruihansz.com