The reporter learned from the Yiwu Christmas Goods Industry Association that, according to preliminary statistics, about 85% of the Christmas products on the domestic market this year are "made in Yiwu." The number of domestic buyers who came to Yiwu under the big orders has also increased a lot compared to previous years, providing Yiwu Christmas products companies with many development opportunities.

The owner of the order was rushed to the packing car at 8 o'clock in the evening. "Check the number of blue decoration belts. Don't make mistakes." "Ask the delivery department and send the Christmas tree to the Shandong merchants on time?" Ms. is the Christmas product distributor in the "Christmas Village" in the second district of Futian, Yiwu. When the reporter encountered her, she was holding a mobile phone to contact the business while checking the amount of goods she had just finished.

"The recent domestic trade business is not bad, these days are busy overtime to work overtime." Ms. Huang told reporters that from 9:30 in the morning, she and several employees did not take a good rest. "If you do not seize the time, you will miss the shuttle bus booked at the logistics company." Xiao Chen introduced the staff, just the day before, they had been working overtime until 8 o'clock in the evening to take more work. Although the orders from Hubei and Hebei are not large, they involve a wide variety of products, including various styles of Christmas trees, Christmas balls, Christmas bells, decoration belts, and Christmas socks. These products are taken out of the warehouse just like the same, then check the quantity, style and color, and then pack, load, and ship, which is very time consuming. "From the perspective of today's list, it is estimated that it will be busy until the evening."

In fact, Ms. Wong is not the only dealer who rushes to deliver at night. The reporter saw in the "Christmas Village" that many boxes of Christmas items were piled at the door of the store. The employees were busy packing and then moved one by one to wait on the side of the truck.

"This shipment will be sent to Xi'an tonight and it will be handed over to the buyer the day after tomorrow." Master Gong told reporters that since September of this year, similar overnight delivery has been more than 20 times. In Jiangxi, Jiangsu, Shaanxi, Shandong and other places, all Christmas supplies are sent. "The other drivers in the company also have almost no time off. They all want to pull a lot of goods."

Inviting purchases to integrate "Chinese style" into Christmas items "Merry Christmas" printed in various fonts, Christmas bells shaped like Chinese octagonal bells, Christmas lights like traditional lanterns... In the domestic Christmas products launched this year, these The combination of Chinese and Western products with rich "Chinese style" has attracted the attention of many domestic buyers.

"In the past few years, Christmas has become increasingly popular in China, but for the average consumer, Christmas items that are too 'European' are not quite in line with the Oriental aesthetics." Introduction from Zheng Sheng, Christmas purchaser from Wuxi, Jiangsu In order to find some products with a combination of Chinese and Western characteristics, he almost always came to the market in Yiwu, but this year's changes made him quite happy that these "Chinese style" Christmas items gave him more choices.

According to Chen Jinlin, secretary-general of the Yiwu Christmas Goods Industry Association, the association has been encouraging Christmas products companies to develop "Chinese style" products. For example, Chinese characters include regular script, official script, running script, cursive script, etc. The fonts are very rich in change and have cultural connotations. When it comes to Christmas items, more effort can be made in this area; there are many auspicious designs in China, and you can also consider integrating Christmas items...

According to the owners of some members of the association, in the past two years, whenever Christmas arrives, people will be sent to Beijing, Shanghai, Shenzhen and other places to inspect the Christmas scene of local hotels and learn the latest design concepts of the local designers. In fact, the "Chinese style" Christmas items are not only suitable for the domestic market, but also foreign Chinese agglomeration areas are also great potential markets.

"Before going north and south" and "Yiwu manufacturing" accounted for over 80% of the domestic share. Not long ago, a Beijing commerce company brought a total of 10 million yuan to several Yiwu Christmas products companies. In the previous year and last year, this figure was 4 million yuan and 6 million yuan, respectively, an annual increase of about 50%.

"Similar to the increasing number of domestic trades that have been increasing year by year, many Yiwu companies have received these two years." According to Chen Jinlin, from the perspective of feedback from local companies, everyone's attention to the domestic market continues to increase. The domestic trade of Christmas products is getting better and better.

The reporter learned from the interview that as of now, all kinds of Christmas products made by Yiwu have occupied about 85% of the domestic market. Moreover, in Guangdong, which is famous for producing high-end Christmas items, Christmas items from Yiwu also account for about 80% of the total.

"In the domestic Christmas products industry, there is now a phenomenon of "going northwards and southwards." Chen Jinlin said that "going north" refers to Guangdong enterprises and distributors operating in Yiwu, and "southern down" refers to Yiwu's products gradually seizing the Guangdong market.

The reason is that due to the financial crisis and the European debt crisis, the consumption of the original high-end Christmas products market such as North America and Europe has shrunk, and the low-end and mid-end products have been favored. For the Guangdong Christmas products company, the high-end products produced have no outlets and can only be closed down; for local dealers, it is more cost-effective to purchase goods from Yiwu than from local companies. This is the main reason for the "southern down" phenomenon.

As for the phenomenon of "going north", it has a lot to do with the high cost of local Guangdong. "In Yiwu, a breakfast will generally be enough for about 3 yuan, but in Guangdong, it usually costs 7-10 yuan." Hu Guangshun, who runs Christmas products from Yiwu, Guangdong, introduced that although this is only a small example, it can be seen Guangdong's operating costs are much higher than in Yiwu. "For this reason, some of the Christmas goods companies and distributors in Guangdong began to compete in the Yiwu market and chose to "go north" for development."

Domestic trade to explore the wind shop into a Christmas product domestic trade growth point Yesterday afternoon, Jiang Jun, who opened a shop at Taobao, found Wu Yi, who runs Christmas products in the Yiwu market, intends to purchase a number of spare parts for online sales.

Jiang Jun's sales are different from Christmas companies and distributors. The products he purchases are mostly low-priced, small products and are sold as "small suits" for small Christmas scenes. For example, Christmas balls, Christmas bells, and Christmas ornaments are arranged on an 80-meter-high Christmas tree. Consumers can buy them directly at home, and they can also be suitable for small companies and corporate dress-up venues.

"For consumers who don't understand Christmas scenes, 'packaged' sales save them a lot of time. They can also buy various Christmas 'bundles' according to the size of space." Jiang Jun introduced that he and his friends have designed a total of 50 Multiple "package" styles, online sales situation he was quite satisfied.

Wu Hao told reporters that since November, online shop owners have come to purchase goods almost every day. On the whole, they have little purchase of single products, but there are many types of purchases, whether they are Christmas balls, Christmas bells, Christmas trees, or Christmas ornaments. Basically, each style will be purchased as part of a DIY product. "Package" is sold online.

"In addition to the small Taobao shop expanding the domestic market through the network, some local well-known companies are also testing online shopping platforms such as Tmall, Taobao, etc." Wu Yan said frankly, Christmas goods have become a trend through e-commerce to expand trade channels, he also intends to enter the military Online shopping platform to tap new markets.

Trends in the industry is a good idea to set up points in big cities. Compared to foreign trade where the time span is large and the delivery period is long, the domestic trade of Christmas goods is more concentrated. As a result, some Yiwu enterprises have sprouted before the holiday and set up points in big cities. The idea.

An Yiwu dealer, who asked not to be named, described this idea to reporters: Before about two months before Christmas, he went to Beijing, Shanghai, Guangzhou or Shenzhen to rent a few stores and spread the product. Then use the price advantage to enter the product into the local shopping malls, supermarkets, hotels and trading companies, etc., and take advantage of the convenience of "close to the water" to take orders in advance.

"Running a store in multiple cities may seem to add a lot of operating costs, but as long as the operation is done properly, the orders received will not only make up for this part of the cost, but also have the opportunity to obtain greater profitability." It is better to go out and expand markets and take the initiative to find business opportunities than to fight price wars locally.

We're own factory for professionally producing Gardening Items, such as Flower Pot ,Compost Bin, Flower Pot, Cleaning tool caddy etc.

Most of our Galvanized Tray, Seed boxes are made from galvanized steel and tinplate material.

We are factory in China, and we have a variety of sizes and shapes of the Gardening Items, which can be suitable for different customers with different styles and regions.

We sell all kinds of China cheap price, high quality Flower Pot, Compost bin , Flower Pot, Galvanized Tray, Seed boxes , , etc. to European and worldwide markets.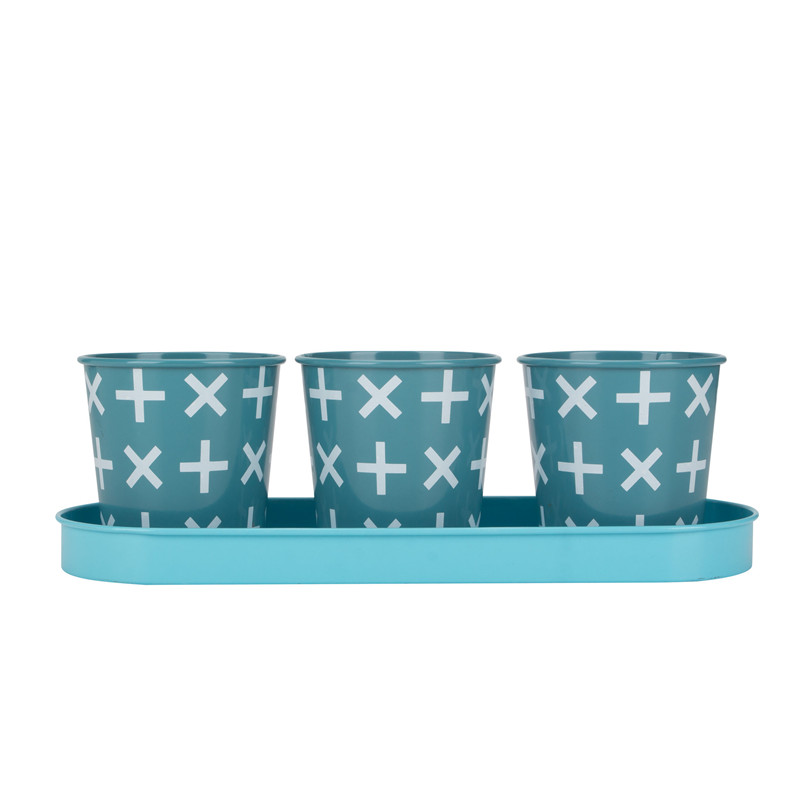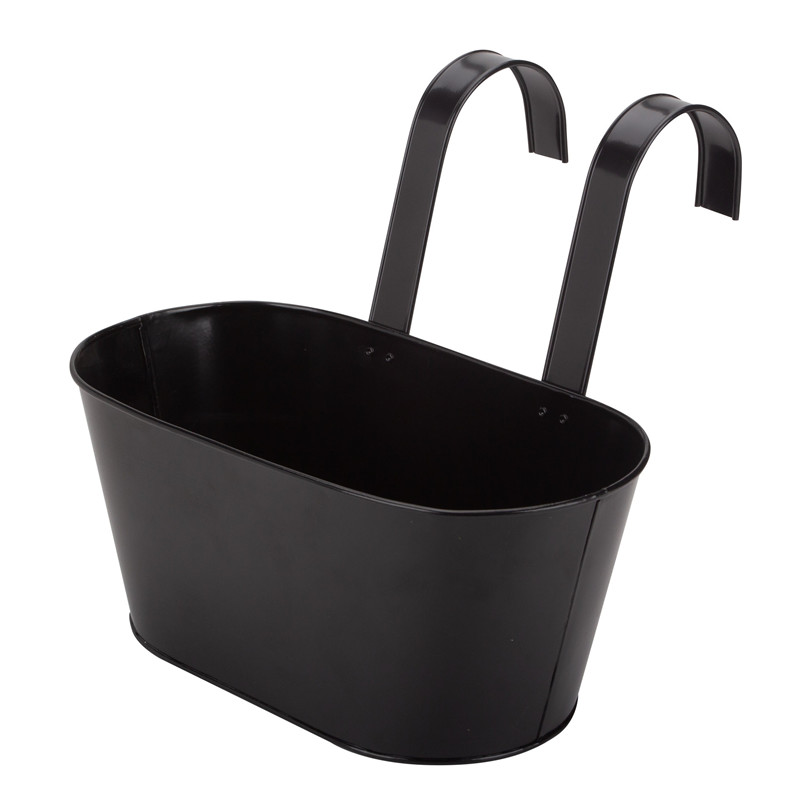 Gardening Items

China Flower Pot,Compost Bin, Flower Pot, Galvanized Tray, Seed boxes, Bamboo Canister, Bamboo Lid Container Supplier

Jiangmen Kimleyda Hardware Co., Ltd , https://www.kldmetalware.com