Following the Evans London Fashion Show, on Sept. 11, 2012, the Chinese fashion leader IWC devoted a touching charity to Sina Weibo Night, Zhenghe Dao Ye Dialect during the Tianjin Davos Forum fashion show.

According to the chairman of Ewen Group, Hua Xia said at the scene: "This is the most special fashion show for eighteen years, according to Wen's joint charity wardrobe to charity children in poor mountainous areas. Through the perfect interpretation of "from technology to public welfare" charity move, reflecting the strong sense of social responsibility of Chinese enterprises.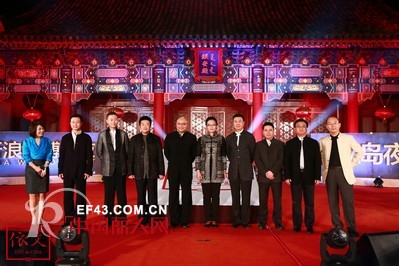 Chinese business leaders and famous CCTV moderators also embarked on T stage, and jointly according to the interpretation of the Chinese fashion style: Zheng Hedao founder and chief architect, founder of China Entrepreneur Club Liu Donghua, Microsoft senior vice president of global, Microsoft (China) Co., Ltd. Chairman Zhang Yaqin, Jiangsu Far East Group Co., Ltd. Chairman and CEO Jiang Xipei, Nature Conservation Association TNC North Asia Director Zhang Xingsheng, Huaqi Information Chairman Feng Jun, CCTV famous host Yao Xuesong, Gang Qiang and Wang Kai, special Give "virgin show", the atmosphere to the climax, aroused the audience's endless applause and cheers.

According to + clothing = love by hand, "love wardrobe" for poor children donations

"Love wardrobe" is a charity initiated by well-known host Wang Kai, which initiated celebrity donations of commemorative clothes. Fundraising through online and offline auctions and charity sales, the proceeds are made to help children in poor areas customize new clothes that are beautiful in wind, rain and cold, and support children's art education and aesthetic education. The activity received the common support of all sectors of the community and received enthusiastic response.

This time, according to the text group to participate in "love wardrobe" activities, in particular, donated 10 VIP custom cards. In the lively atmosphere, Wang Kai auctioned a custom card. After the enthusiastic entrepreneurial patience patience, and ultimately by the brand China Federation of Industry Secretary-General, the 2011 Davos global youth leader Wang Yong dealt with 25,000 yuan, for the poor mountain children dedication to the first batch of warm winter clothing Clothing costs.

After the charity fashion show, these customized cards will also be auctioned online in successions such as Sina Weibo and Loving Wardrobe Official Website, and the donations will be donated to the children who need caring in the hope of adding one more to them in the cold winter Warm winter clothes.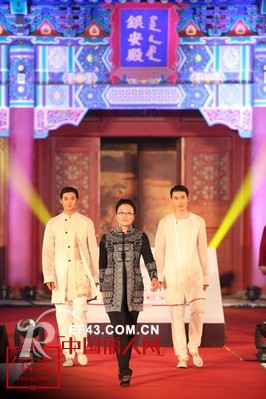 According to the group chairman led the fashion model collective debut, love fashion show off the curtain

18 years of development according to the text Philanthropy has always been in action

In fact, in corporate philanthropy, according to literati never absent. In the view of Xiahua, how many non-rigid public welfare activities an enterprise can make in the society depends on its corporate ethics and economic strength. Is both the realm of business, but also the most valuable intangible assets of enterprises.

Therefore, from the day of its establishment, Hua Xia and her company have been actively engaged in social welfare undertakings and practiced the act of giving back to the society and always shouldered the social responsibilities as they should be. Since 2004, in order to save the Earth and improve the living environment, Evin has earmarked 100,000 yuan each year for desertification control in the Alashan region. At the same time, according to the text and the Central Committee of the Communist Youth League co-organized "according to the text moved the entrepreneurial model of China Youth Deeds Exhibition," roving lectures in six provinces and cities, all regions hope primary school students in material donations.

Not only that, according to the text group has funded an ordinary flood heroine Chen Shuxiu orphan Xiaoyu Yang, and has been for its university graduation. 2008, Wenchuan earthquake, all over the country grief. Disaster relief area in urgent need of clothing relief, according to the scholar once again donated 4000000 yuan of supplies, in time for the people of the disaster area to send a caring and warmth.

Today, these charity projects have become the historical trajectory of Evanven Group giving back to the community and sowing love. In the practice of public welfare activities, according to the text not only harvest a lot of moments touched, but also plunged into life and business mission and other deeper thinking. In accordance with the text view, people-oriented, both benefit and profit management is to achieve operational efficiency and social benefits of a win-win situation. In the eyes of the text, public welfare is the responsibility of each business must do.

Square Glass Coaster,Glass Coaster Set,Square Mirror Glass Coasters,Clear Square Glass Coasters

BAOYING MEILIDA CHRISTMAS GLASS CRAFTS FACTORY , https://www.mldglass.com